Driving a heavy truck as part of your job brings a number of challenges along with the enjoyment, and nothing tests most truck drivers more than finding themselves in a situation in which they need semi truck repair in La Salle, CO in the middle of a job. At JHT Service & Repair, we've been providing roadside repair services for over 30 years. Here's a look at what we can do for you: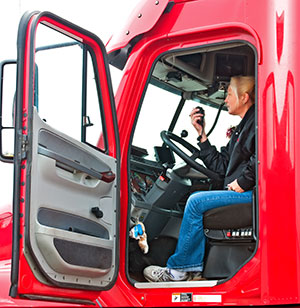 Roadside repairs: JHT Service & Repair specializes in providing 24/7 emergency roadside assistance for heavy trucks and trailers. We're able to provide a wide variety of repairs wherever your vehicle happens to be stuck, with the goal of getting you back on the road as efficiently as possible.
Lockout service: Locked out of your vehicle? Our technicians are available to reach you quickly to ensure your delay is minimal and that you'll be back to work in a timely fashion. Call us any time, day or night!
Winching service: Whether you've been in an accident or hit a slick spot and slid off the road, JHT Service & Repair offers winching service to safely and efficiently extricate your vehicle from its tight spot and get you back on the road.
Load shifting service: If you've been involved in a collision or your vehicle has broken down, your delivery may not be able to wait for semi truck repairs in La Salle, CO. We have forklifts, cranes and other equipment to transfer your load to an operable vehicle.
Portable aluminum welding: Sometimes, a part may require welding to achieve operational status. When this is the case, our technicians can offer welding service on the spot, saving you time, hassle and money.
If you require semi truck or semi trailer repairs in La Salle, CO, we hope you'll get in touch with JHT Service & Repair as soon as possible. Call us at 970-284-5169 for efficient, effective and affordable roadside assistance and repairs, 24 hours a day, 7 days a week.